Last time I went to the Dollar Tree, I bought a few of the styrofoam pumpkins that are supposed to be carvable. I only used two in my display, so I had one lonely pumpkin left. I loaded up and went back to the Dollar Tree, I was going to pick up another foam pumpkin and make a similar display to mine for my sister. I always hit every aisle while I'm there, you never know what you'll find! So, when I saw these plates
I absolutely HAD to have them. For what, though? I am overrun with plates! I take in mismatched, and slightly damaged plates like they were stray animals. I figured I could use them for display somehow. So, I grabbed the plates and a couple more pumpkins and headed home. The whole way home I was trying to think of a use for my awesome new plates. That's when inspiration struck!
I got to work as soon as I got home!
I got out my trusty ol' craft paint and painted each plate with two coats of black using a foam brush.
one coat pictured, my apologies.
While the second coat was drying, I cut a foam pumpkin in half.
Carvable? Sheesh! It took more effort to cut this in half than it would to cut a real pumpkin in half, I think!
Then, I hot glued a half pumpkin to each plate! Hot glue is a great choice because I can easily pull them off to change the plates out for each season!
This project ended up technically only costing me $2 for the plates, since I already had the pumpkin on hand!
Please ignore the antique paneling, rental house. :\
Happy Fall!
This blog was featured at Aqua Seventy Six!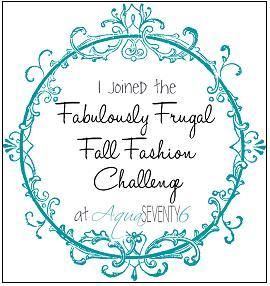 linking up to
here
and