I found this adorable end table on the side of the road one night a few months ago, and it's been sitting in our bedroom untouched since.
Again, sorry for my crummy pictures.
So I took off all the hardware, and gave it a good sanding. Then gave it 4 good coats of Walmart white.
I left it to dry for about 3 hours, then I brought it inside, and it sat in the middle of our dining room for another 21(ish) hours. Busy day that day!
Anyhoo. I broke out the Brasso and polished the hardware within an inch of it's life.
Before
:
After:
So much better.
Then I grabbed my painters tape and started taping, I just stuck, decided if I liked the width, and restuck if needed.
First the top..
Then the drawers..
I mixed black craft paint with flat white paint until I had a shade of grey I liked.
Painted everywhere there was no tape.
That picture is awful, I know :\
I left it to dry the rest of the night while I slept, then put the hardware back on.
Isn't it wonderful? I'm in love.
I'm linking up
here
and at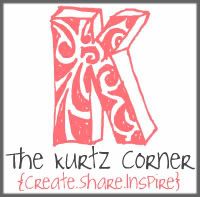 I think grey and white may be my new favorite color combination!